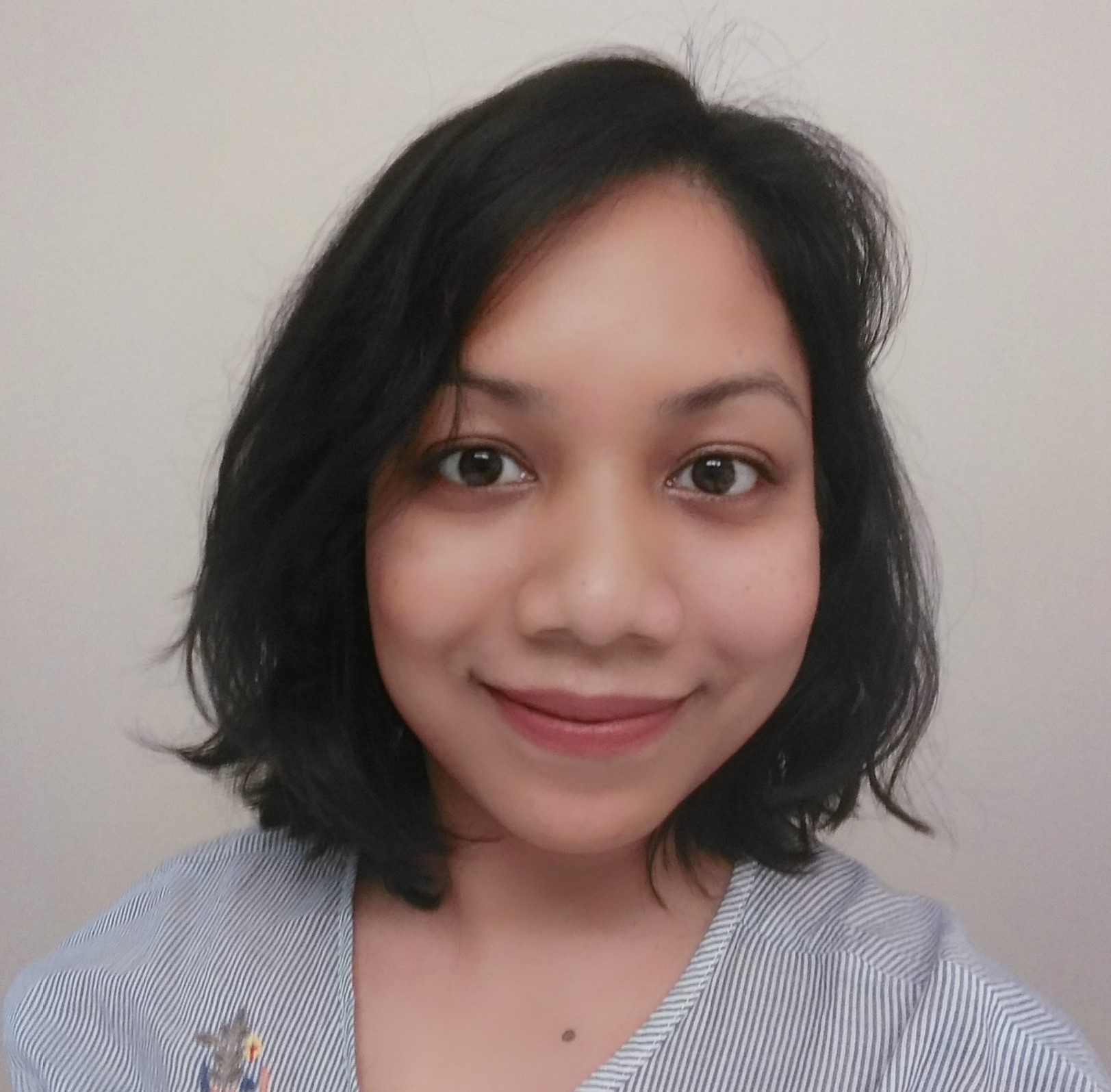 Ms. Tazeen Ahmed
Lecturer A
Department of Media and Communication,
School of Liberal Arts & Social Sciences
---
Room No:
7008D
Email Address:
tazeen.ahmed@iub.edu.bd
Phone Number:
2425
Website:
https://filed-away.blogspot.com/
Legends: Patent, Journal Paper, Conference Paper, Book Chapter, Others
---
| | |
| --- | --- |
| | , "Cinema of the Unspoken: Documentary Shorts of Yasmine Kabir", Project: Monographs, Asian Film Archive , 2021, (Link) |
| | , "Cinema's Home (Original title in Bengali: সিনেমার বাড়ি সিনেমা ঘর)", Magic Lanthon, , 2020, |
| | , "Film Review: Extraction", Showtime, Dhaka Tribune , 2020, (Link) |
| | , "Debi: How Horror Saved the Day", Nari O Progati, Issue 28, Journal of Bangladesh Nari Progati Sangha (BNPS) , 2019, |
| | , "Piracy and Film Viewing in Bangladesh", Media and Cultural Identity: Texts and Contexts, Edited Volume (Pending Print), 1st International Conference on Social Sciences and Humanities, Centre for Social Science Research , 2015, |
| | , "Wong Kar-wai: Global Cinema, Local Hong Kong", Journal of Social Studies, Issue 144, Bangladesh , 2014, |
BDS 109 : 1971: Through the Lenses
CMN 203 : Mass Communication - Structure and Process
CMN 207 : Introduction to Media Writing
CMN 302 : Media, Culture and Society
CMN 304 : Language of Film
CMN 306 : Scriptwriting
CMN 404 : Documentary Video Production
CMN 406 : Theories of Communication
CMN 409 : Cinema and Cultural Identity
CMN 417 : Film - TV Business Practices
CMN 602 : Digital Media and Everyday Culture
---
Tazeen Ahmed completed her MA with Distinction in Film and Television from the University of Westminster, London. Currently she teaches undergraduate courses at the Department of Media and Communication as a Senior Lecturer. She was appointed as a local faculty member for University of California San Diego (UCSD)-IUB Special Academic Research Project on Film-making and Television Journalism for Peace and Tolerance during 2014 and 2015. Furthermore, she is a member of the Self-assessment Committee of the department.
As the Faculty Coordinator of IUB Film Club, Tazeen has curated screenings, arranged workshops and lectures. As a film activist, she works with emerging independent filmmakers of Bangladesh and helps them connect with the global film festival market. After being invited as a delegate at the Singapore International Film Festival (SGIFF) in 2015, Tazeen solicited and connected Cannes participating director Abdullah Mohammad Saad's debut film Live from Dhaka to SGIFF 2016 and helped set in motion a successful global journey for the film. She has worked as a project coordinator for ImagineNATIVE Film+Media Arts Festival; the world's largest presenter of Indigenous screen content. Additionally, she has worked with Toronto International Film Festival and London Film Festival.
Due to her interest in fine arts, Tazeen is a member of Gidree Bawlee Foundation of Arts, a community-art based organization focused on rural and Indigenous communities of North Bengal, where she provides volunteer support and has worked as an Art-Mediator at the Dhaka Art Summit on behalf of the organization.
Tazeen holds a BA (Honours) degree in Economics and Statistics completed from York University, Canada.
Research interests: Bollywood, film piracy, experimental cinema and video art, popular music and culture, Far Eastern Cinema, transnational cinema, national identity and gender identity in cinema.
Teaching Area: Language of film; film aesthetics; genre studies; film and cultural identity; business of film; film history; script writing; media, culture and society; communication studies; media writing.
---
MA Film & Television: Theory, Culture & Industry, 2010
University of Westminster, London, United Kingdom
BA (Honors) Statistics and Economics, 2006
York University, Toronto, Canada