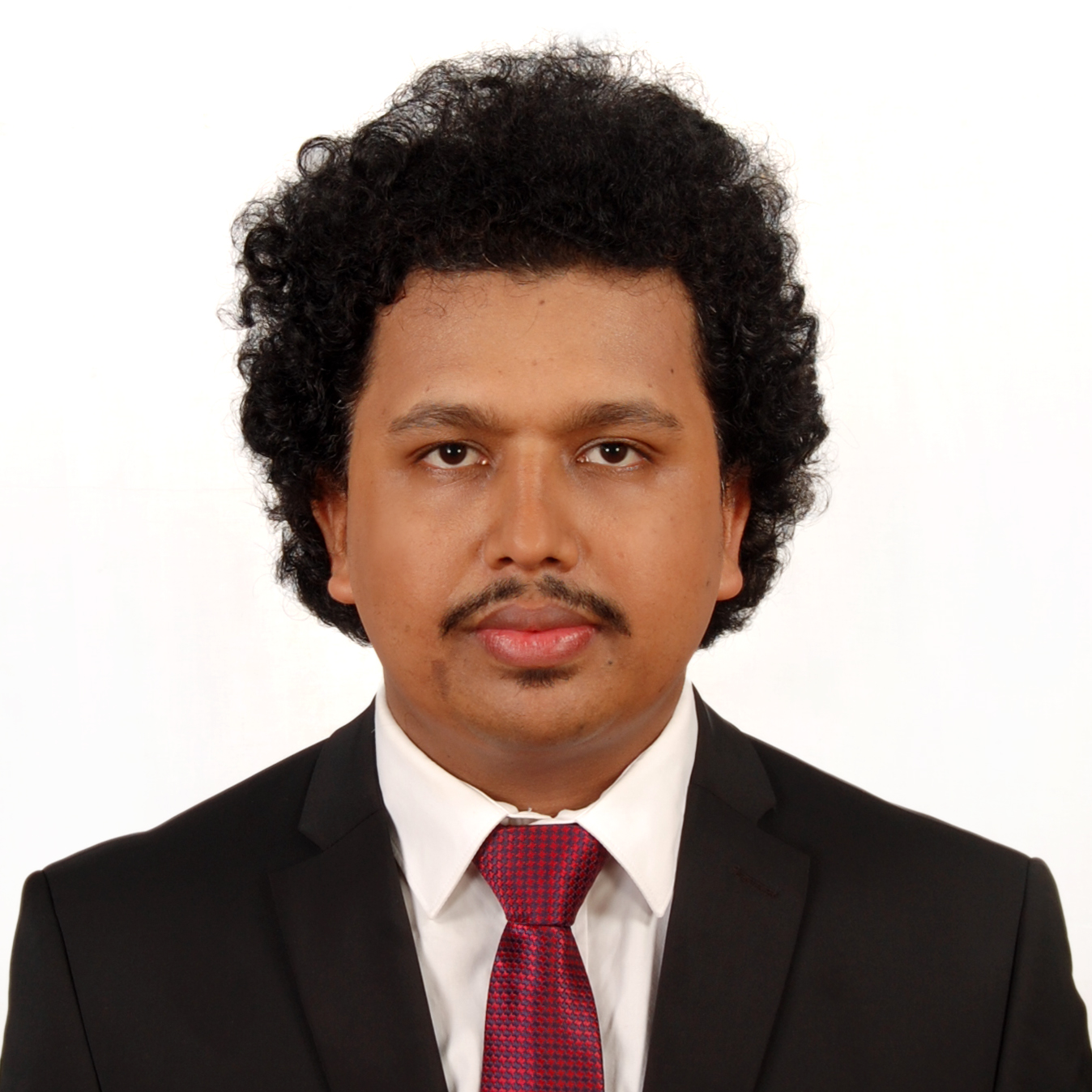 Dr. EMADUL ISLAM
Deputy Director
Center for Bay of Bengal Studies
---
Email Address:
emadul@iub.edu.bd
Phone Number:
3410
Legends: Patent, Journal Paper, Conference Paper, Book Chapter, Others
---
Emadul Islam, Istiaq Jahan Shoef and Mehadi Hasan

, "Impact of COVID 19 in food insecurity and coping mechanism of marginalized people Bangladesh: An experience of BRAC", Handbook of Research on the Impact of COVID-19 on Marginalized Populations and Support for the Future, IGI Global , 2021, (Link)

Emadul Islam; Haris Abd Wahab and Odessa Gonzalez Benson

, "Community Participation in Disaster Recovery Programs: A Study of a Coastal Area in Bangladesh", The European Journal of Development Research, Palgrave and Springer , 2021, (Link)

Emadul Islam, Haris Abd Wahab, Odessa Gonzalez Benson

, "Structural and Operational Factors as Determinant of Meaningful Community Participation in Sustainable Disaster Recovery Programs: The Case of Bangladesh", International Journal of Disaster Risk Reduction, Elsiver , 2020, (Link)

Emadul Islam, Haris Abd Wahab

, "The Impact of a Cyclonic disaster on Coastal Communities in Bangladesh: Possible Community-led Interventions towards Sustainable Disaster Recovery", Global Social Welfare, Springer , 2020, (Link)

Emadul Islam, Khaled Mahmud and Nazia Rahman

, "Situation of Child Domestic Workers in Bangladesh. ", Global Journal of Management and Business Research, Global Journals Inc: USA , 2013, (Link)

Sk Tawhidul Islam and Emadul Islam

, "Barriers and Scope of Political Participation of Women in Local Government of Bangladesh: Union Parishad Perspective", Journal of International Social Issues, Winona State University, USA , 2012,
---
Research
v Ocean Policy Research Institute (OPRI), Japan and the Stimson center USA
Research lead (October 2020- present)
Project: Assessing Risks in The City of Chittagong, Bangladesh Using the Climate and Ocean Risk Vulnerability Index (CORVI)
Note: Managing fund (USD-70,000) for conducting the CORVI research with the collaboration of Independent University Bangladesh
v Ministry of Commerce, Bangladesh
M&E consultants
Project: Export competitiveness for jobs; funded by the World Bank and administered by the Ministry of Commerce, Bangladesh
Development (NGOs)
BRAC, Dhaka, Bangladesh
Senior Analyst, Monitoring and Evaluation (February 2020-June 2021)
BRAC Monitoring Department
· Key responsibilities: Support to designs and executes the projects namely BRAC climate change program, Urban development program and Humanitarian program; BRAC education program, manages relations with relevant stakeholders; drafts and publishes all publications and donor reports; researches and prepares reports of best practices and share with relevant stakeholders. Assist to jointly conduct reflection and learning sessions regularly with the various Programs and functions.
Islamic Relief Worldwide, Bangladesh
Monitoring, Evaluation and Research Officer (March-2014 to May-2017)
Program Quality Learning and Research Department
· Key responsibilities: Develop different qualitative and quantitative tools and strategy for monitoring and evaluation of Enhancing Climate Change Adaptation and Disaster Resilience in Bangladesh-IRUK & DFID funded project. Develop and review M&E plan, M&E framework and LFA for different projects and programs. Contribute to conduct baseline survey, need assessment, feasibility study, midterm and final evaluation and impact study for various projects and programs, Produce evaluation and research report.
Transparency International Bangladesh (TIB)
Assistant Programme Manager (Research & Policy) (November 2012- February 2014)
Research and Policy Department
Key Responsibilities: Conduct research independently, or as a member of a team responsible for specific research project/assignment on issues related to governance and corruption, particularly on various sectors/sub-sectors and institutions directly affecting lives of the citizens.
Volunteer
10 Billion Strong (https://www.tenbillionstrong.org/)
Chapter lead (January 2020- present)
Project- Environmental Accelerator Program in Bangladesh
Managing small grants (USD 1000)
United Nations Sustainable Development Solutions Network-Youth
Program Officer (August 2017 to August 2019)
Project: Global Schools Programme
v Youth Engagement & Support (YES group), Transparency International Bangladesh
Group leader (January 2008- December 2010)
---
---
Ø Yayasan Khazanah Asia Scholarship 2017 – Ph,D study
Ø Dhaka university Alumni Association outstanding academic award "EBL-DUAA award 2012
Ø Dhaka university Alumni Association outstanding academic award "MTB-DUAA award 2008".
Ø Academic scholarship primary, junior and HSC examination.
---
Doctor of Philosophy (PhD), 2021
University of Malaya, Malaysia
Master of Social Sciences , 2011
University of Dhaka, Bangladesh
Bachelor of Social Sciences, 2010
University of Dhaka, Bangladesh