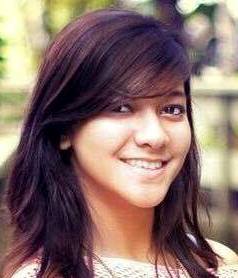 Ms. Raiyana Rahman
Lecturer B
Department of Media and Communication,
School of Liberal Arts & Social Sciences
---
Room No:
7008C
Email Address:
raiyana@iub.edu.bd
Legends: Patent, Journal Paper, Conference Paper, Book Chapter, Others
---
| | |
| --- | --- |
| | , "An Overview Of The Indian Soap Opera Viewers In Bangladesh: To Study The Viewer's Identity And Parasocial Relationship With The Indian Soap Opera Characters. ", Indo-Bangladesh Relationship in the 21st Century, India , 2018, |
| | , "Impact of Indian Soap Opera on Bangladeshi Audience ", Indo-Bangladesh Relationship in the 21st Century, , 2017, |
---
Ms. Raiyana Rahman is a Lecturer at Independent University Bangladesh in the Department of Media and Communication since 2016. She teaches core courses and advertising courses such as Theories of Media and Communication, Writing for Marketing Communication along with foundation courses like Introduction to communication, Introduction to Media Writing and Public Speaking.
Previously, she been a Research Associate (November 2015-April 2016) at Society for Environment and Human Development (SEHD) where she contributed with her writeups on different tea communities and ethnic communities of Bangladesh which were later published in the three volumes of books by SEHD.
At an earlier time of her life, she used to work for a renowned Public Relations Firm named Fleishman-Hillard in Kuala Lumpur where she used take part in writing press releases, media monitoring, brainstorm campaign ideas and client servicing.
---
Master of Communication and Media Studies, 2015
Monash University
Bachelor of Commerce in Marketing and Public Relations, 2013
Curtin University