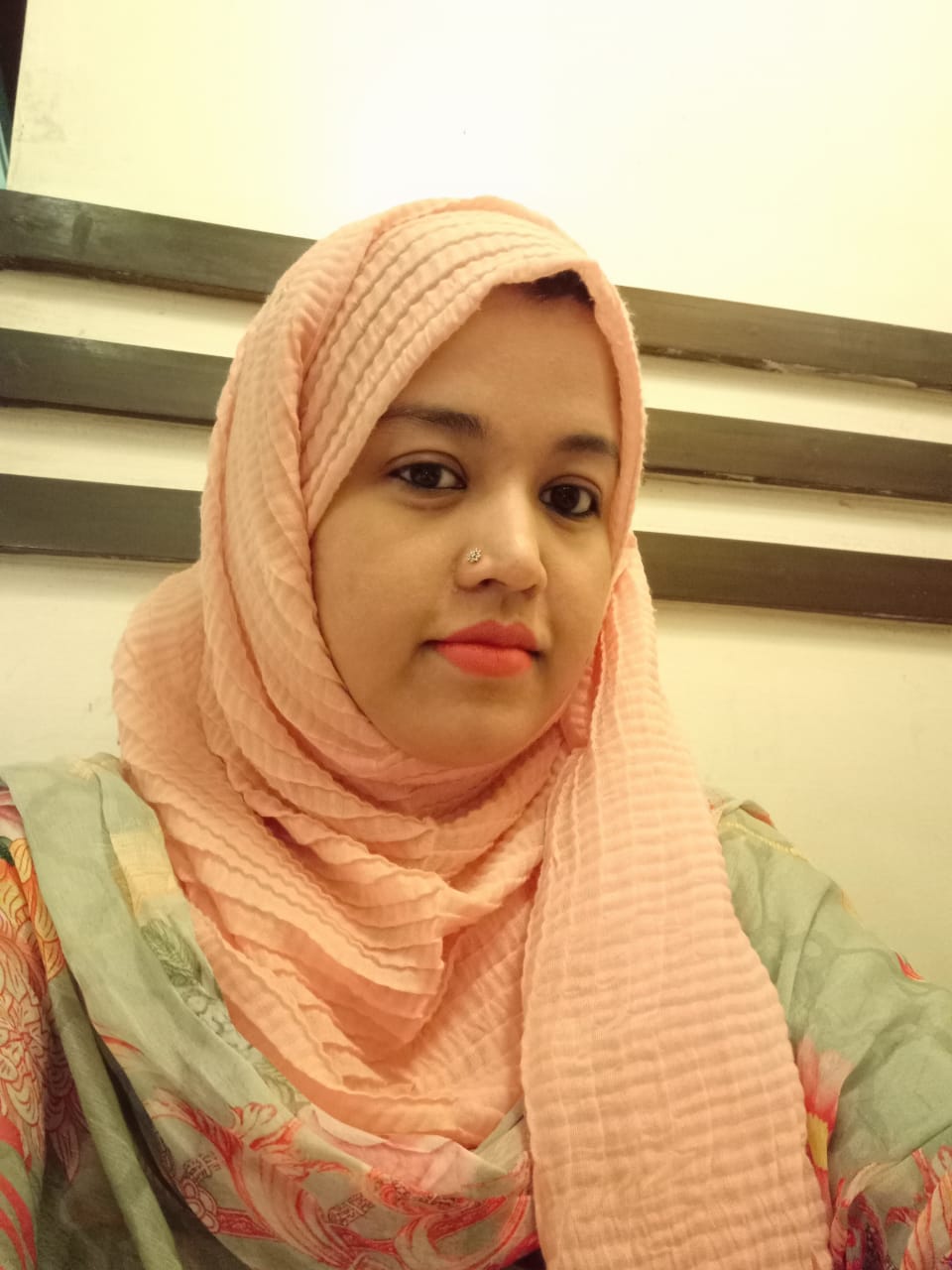 Ms. Khaleda Akhter
Assistant Admission Officer
Admission & Financial Aid Office
---
Room No:
1044
Email Address:
khaledas@iub.edu.bd
Phone Number:
1356
Legends: Patent, Journal Paper, Conference Paper, Book Chapter, Others
---
---
Working since 2013 as an assistant admission officer in Admissions & Financial Aid office involved in student recruitment and admissions, direct and online service to students, registration facilitation, academic assessments, graduation and petitions. Being involved in organizing the admission test for the IUB campus and outside Dhaka, admission result computation and publication on campus and online, enrolment data analysis and business intelligence.
---
---
Awards/ Achievements:
1. Recognition of exceptional service during the COVID-19 pandemic
2. Appreciation of dedication, service & contribution
3. Appreciated by the Pro-Vice Chancellor for organizing the roundtable titled-The Prospects and Challenges of International students in Bangladesh.
Trainings:
1. Three-day long training programe on effective customer services, employee motivation, basic skill development, office etiquette, and netiquette.
2. Awarded for advance Business English course training
3. One-day workshop on "DREAM! DARE! DO!" carrier grooming
4. Live-in-Field Experience (LFE)- a 12 day long course organized by IUB. Surveyed village peoples' health, education, Livelihood, living standard and economic condition in Thakurgaon.
---
MBA in Human Resource Management, 2017
Independent University, Bangladesh
BBA in Human Resource Management , 2013
Independent University, Bangladesh