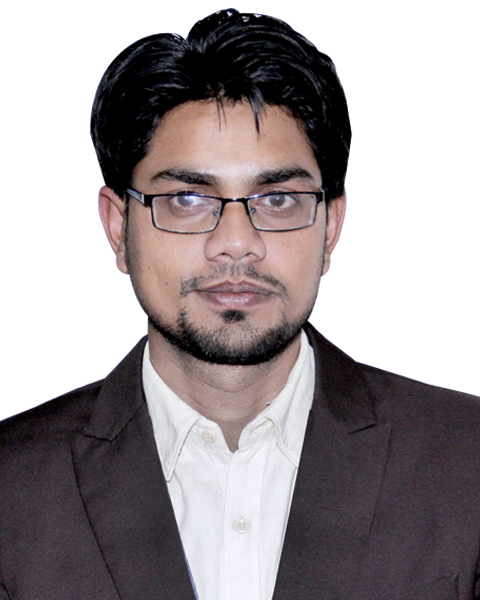 Md. Emrul Arefin
Office Manager
Department of Public Health,
School of Pharmacy and Public Health
---
Room No:
10001
Email Address:
arefin@iub.edu.bd
Phone Number:
2511
Website:
http://www.dph.iub.edu.bd/
Legends: Patent, Journal Paper, Conference Paper, Book Chapter, Others
---
---
Total Year of Experience:

10.3 yrs
1.
Office Manager (3.4 yrs)


(January 2019 - Continuing)

Independent University of Bangladesh (IUB)




Bashundhara, Dhaka

Area of Expertise




Administrative (1 yr), Education Administration/ Management (1 yr), Education Marketing (1 yr)




Duties/Responsibilities


1. Organizing meetings and managing databases.
2. Organizing company events or conferences.
3. Order stationery and furniture.
4. Dealing with correspondence, complaints, and queries.
5. Preparing letters, presentations, and reports
supervising and monitoring the work .
6. Managing office budgets.
7. Liaising with staff, suppliers, and clients
in implementing and maintaining procedures/office administrative systems.
8. Delegating tasks to junior employees.
9. Organizing induction programs for new employees.
10. Ensuring that health and safety policies are up to date
11. Using a range of software packages
12. Attending meetings with senior management
13. Assisting the organization's HR function by keeping personnel records up to date and arranging interviews and so on.
2.
Executive (Admission) (1.2 yrs)


(April 2017 - June 2018)

Port City International University




South Khulshi, Chittagong

Area of Expertise




Customer Support/ Client Service (0.3 yr), Documentation (0.3 yr), Education Marketing (0.3 yr)




Duties/Responsibilities


• Analyze the applications of prospective students based on standard admission policies.
• Interview students to understand their objectives and background.
• Provide clarifications to students' queries in a professional manner.
• Follow-up with students for any inquiries through direct meetings, live chat, phone calls, and emails.
• Advice students about the programs offered, admission procedure, eligibility, and costs involved.
• Provide assistance with recruitment activities, student interviews, admission publications, and information sessions.
• Provide assistance to the students to complete the enrolment forms.
• Review all the students' applications and refer the students to financial services personnel if required.
• Inform students about the courses offered and the tuition fees.
• Arrange orientation programs, and educational workshops for students.
• Provide support to prepare admission-related presentations and host student receptions.
• Develop innovative communication strategies, recruitment strategies, and enrolment plans in coordination with senior management to attract and enroll more students.
• Participate in all recruitment events, open houses, school fairs, information sessions, exhibitions, school visits, and off-campus events.
• Maintain a database of student information, telephone logs, and student feedback in order to generate student reports for management whenever required.
• Provide support to the Senior Admission Counsellor when needed.
3.
Executive ( Controller of Exams) (1 yr)


(April 2016 - April 2017)

Port City International University




South Khulshi, Chittagong

Area of Expertise




Documentation (1 yr)




Duties/Responsibilities


1. Assigned Departments: BFT, CEN, CSE, EEE
2. Providing Services to the students
3. Circulation of notice for students at notice board & website (exam date & dues payment)
4. Admit card print & delivery to accounts division
5. Arranging answer scripts & additional answer scripts for exams
6. Printing student's attendance sheet for exam hall
7. Distributing answer scripts, question papers & other necessaries to the exam hall during the exam
8. Preparing Unfair means reporting according to the invigilator's report
9. Receiving examined answer scripts from faculties & stores for further need
10. Publishing results in notice board & website
11. Keeping all exam-related valuable documents for record
12. Providing regular student services
13. Certificate application received
14. Students file checking for certificate preparation
15. Result Checking
16. Certificate & transcript preparation
17. Certificate & transcript distribution
18. Other duties assigned by the authority
4.
CSR (0.3 yr)


(November 2015 - March 2016)

Banglalink Digital Communication Ltd.




Motijheel, Dhaka

Area of Expertise




Customer Support/ Client Service (0.3 yr)




Duties/Responsibilities


1. Research, prioritize and resolve customer issues in a timely and accurate fashion.
2. Maintain documentation of customer inquiries and responses for future reference.
3. Handle dissatisfied customers in a polite and professional fashion.
4. Track and follow up on all customer requests in a timely manner.
5. Maintain broad knowledge of all company products, services, and promotions.
6. Manage a large volume of customer calls in a friendly and courteous manner.
7. Provide outstanding and exceptional customer service.
8. Return customer calls in a timely manner to ensure customer satisfaction.
9. Research answers or solutions as needed.
10. Refer customers to supervisors, managers, or others who can help.
5.
Officer (1.8 yrs)


(April 2013 - February 2015)

Meghna Life Insurance Co. Ltd.




Motijheel, Dhaka

Area of Expertise




cash management (0.6 yr), Client Service/ Marketing (0.6 yr), Micro Credit (0.6 yr)




Duties/Responsibilities


1. Prepare Daily/weekly/Monthly Accounts Statement.
2. Prepare vouchers using Accounting Package.
3. Receivable and Payable management.
4. Receiving /disbursement of cash/cheque/documents.
5. Keep a file for every necessary document.
6. To tally posting of all kinds of receive and payment vouchers.
7. To solve all kinds of customer complaints.
6.
HR Executive (2.2 yrs)


(January 2011 - March 2013)

Institute of Career Development, Bangladesh (ICDB)




Bashundhara, Dhaka

Area of Expertise




Human Resources & Development (2.2 yrs)




Duties/Responsibilities


Plan and coordinate an organization's workforce to best use employees' talents.
Link an organization's management with its employees.
Plan and oversee employee benefit programs.
Serve as a consultant with other managers advising them on human resources issues, such as equal employment opportunity and sexual harassment.
Coordinate and supervise the work of specialists and support staff.
Oversee an organization's recruitment, interview, selection, and hiring processes.
Handle staffing issues, such as mediating disputes and directing disciplinary procedures.
---
MBA, 2019
Port City International University, Chittagong