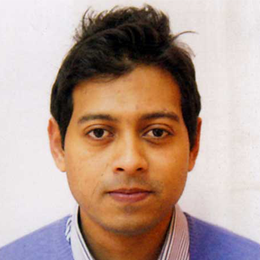 Dr. Md. Taslim Uddin
Assistant Professor
Department of Finance,
School of Business & Entrepreneurship
---
Room No:
4003
Email Address:
mtaslim@iub.edu.bd
Legends: Patent, Journal Paper, Conference Paper, Book Chapter, Others
---
---
Faculty member, Department of Finance, American International University Bangladesh (AIUB), Duration: (Jan 2020- Dec 2021)
Lecturer in Finance, Department of Business administration, Southern University of Bangladesh, Duration (2012-2020)
Adjunct faculty member, Bangladesh Marine Academy, Chittagong.
Teaching Fellow, Asian University for Women (AUW), Harvard Business school CORe program
---
---
2016-2019 Ph.D. Scholarship at Università Politecnica delle Marche.
2015-2016 Obtained Scholarship funded by Compagnia di San Paolo at University of Naples Federico II
2010 Grant from the University of Chittagong for the excellent result in B.B.A.
---
Post-Doctorate,
University of Napoli Federico ii
Ph.D,
Universita Politecnica delle Marche
Master in Economics and Finance,
University of Napoli Federico ii
M.B:A (Finance),
University of Chittagong
B.B.A (Finance & Banking),
University of Chittagong